Live Chat
English chatroom
Rules
Do not beg.
Do not advertise or mention other websites.
Do not post links.
Do not spam.
Use the language of the chatroom that you have selected.
Do not spread false information about the site.
Do not advertise your referral codes in the chat.
Do not spoil the outcome of games.
Chat unlocks at level 3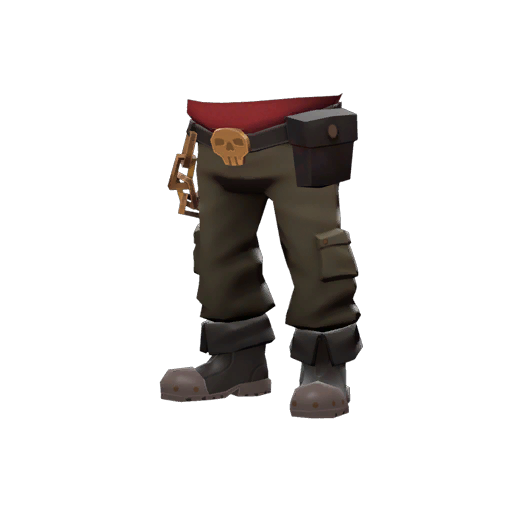 Hog Heels
0.67
Double
70
Double
0.56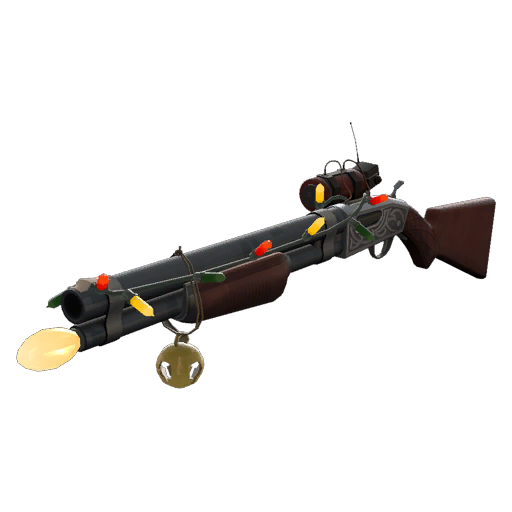 Festive Frontier Justice
1.85
Double
10
Double
0.2
Double
50
Double
0.08
Double
0.24
Double
10
Pure Jackpot
5.6
Double
0.16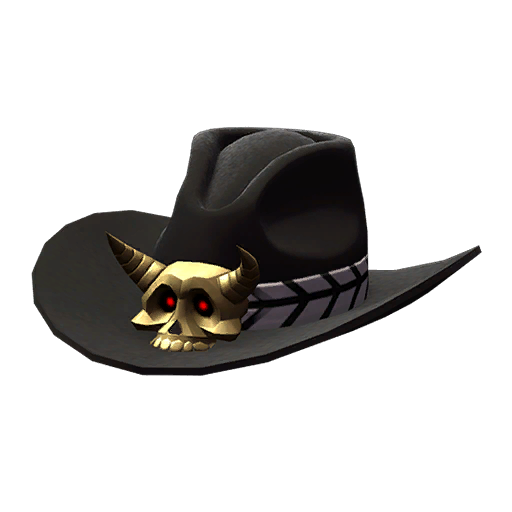 Dustbowl Devil
0.27
By authorizing to the site, you agree to this agreement and accept it unconditionally.
The terms and conditions set out below (the "Terms and Conditions") apply to and govern any services used by you ("you", the "user") and marketed by us under the brand name tf2easy including any services provided through any website with a domain name ending tf2easy.com' (the "Website"), and to any email and other correspondence between us relating to such a service. TF2Easy is for entertainment purposes only, no real money is exchanged on our platform. Therefore players participate in games with virtual items of artificial value in a closed gaming system. TF2Easy does not offer an opportunity to win real money.
By participating in TF2EASY.com you agree that you are not a resident of the United Kingdom, United States, France, Denmark, Belgium or Netherlands.
In this Agreement, if the text does not directly imply otherwise, the following terms will have the following meanings:
Site - a collection of information, texts, graphic elements, design, images, photos and video materials and other results of intellectual activity, as well as computer programs contained in an information system that provides the availability of such information on the Internet at the network address http://tf2easy.com/, including all of its subdomains.
The site is an Internet resource designed to provide entertainment and attraction services to individuals.
The Agreement is this User Agreement.
Administrator - the person in control of this service
User - a person that has accepted this agreement by logging to this service.
Coin - a virtual game unit of the Site. Virtual game units - tf2easy.com Site Coins are used only within the Site and have no "real world" value and are not exchangeable for "real world" money. Coins can be displayed in different currencies, solely for the greatest emotional and psychological satisfaction of the User.
Skin - a virtual game attribute of a multiplayer game Team Fortress 2. Skins are owned by Valve Corporation (US) and have no "real world" value and are not exchangeable for "real world" money.

By using this Website, you represent, warrant, and agree that:
You are under no legal disability that would prevent you from forming a binding contract with tf2easy
You are at least 18 years of age.
You will provide accurate information to the TF2Easy website for purposes of establishing a user account on this Website.
You agree to the valuation we place on any and all skins you deposit into any game pool.
You agree that you may not withdraw or receive a refund on any skins after they are deposited into any game pool.
You may only deposit Team Fortress 2 (TF2) skins for inclusion in any game pool, and should you deposit any non-TF2 skins into any game pool, the TF2Easy website may accept such skins, but will not process them and has no obligation to return the skins to you.
You agree that the TF2Easy website does offer you an alternative method of entry to participate in any game pool.
Usage of the website
To use TF2EASY.COM, you must be aged 18 or over.If You are under 18 years of age, then please do not use TF2EASY Services. You may attempt to improve the website by developing and using dedicates solutions or bots to automate operation of the website, however, you can't intervene or compromise internal operating algorithms of the website.
TF2EASY.COM is a service that allows TF2 players to exchange their skins between Steam users. They can also exchange their skins for site coins. All the skins are owned by Valve Corporation (US)
Limitations of Liability
Use of our services is at your own risk. TF2easy.com, its owners and affiliates should / will never be held liable for any individual's profits / loss gained on TF2easy.com. TF2easy.com and it's affiliates assume no responsibility for any loss of virtual currency / items.
Virtual Currency
We give you the opportunity to exchange intangible items for TF2Easy's virtual currency, coins. This virtual currency is not real money, nor does it hold any monetary value and may never be redeemed for "real world" money, or other items of monetary value / inherent value. You acknowledge that TF2Easy's virtual currency is not redeemable for any sum of "real-world" money from us at any time. We make no guarantee and take no responsibility as to the nature, value, or quality of the features of the Service or any third-party goods or services that will be accessible through the use of TFEasy's virtual currency.
Game participation
TF2easy.com is intended for an adult audience and you must be 18 or older, of sound mind and capable of taking responsibility for your own actions. TF2Easy.com comes with no guarantees, expressed or implied, in connection with the service which is provided to you 'as is' and we provide you with no warranty whatsoever regarding its quality, completeness or accuracy. As such, TF2Easy.com cannot be held responsible in any event, direct, indirect or consequential with the use of the website. TF2Easy.com reserves the right to suspend and/or cancel any games at any time. When a platform is suspended, any game entered will be on hold. TF2Easy.com also reserves the right to cease the game at any time without notice.You agree that the service offers you an alternative method of entry to participate in any game.
Skins
If any items are lost or gone due to bot bans, we will provide items worth of the same value on site. We reserve the right to decline sending the leaderboard winner their items if any suspicious activity was used to obtain these points. If you need any general inquiries of our on site leaderboard, head to our support page where our admins or mods can answer your questions.
If any loss occur during the game caused by a software or network issue, you have 24hours to make a claim by opening a ticket at our support page, please be sure to read the about page first and then make contact with TF2Easy staff with all the evidence required. If you do not contact us in 24 hours these items will be considered surrendered. We strongly encourage you to accept all the bot offers as soon as possible to avoid any issues. Keep in mind that the items you get after winning a round may not be the same as the one you deposit. However the total value won will stay the same. For every round played on TF2Easy.com, a commission of approximately 10% or 7% will be taken. It is calculated on the total pot value and is taken from the items pool. Refunds can be done with items different from the ones you played with. WARNING! Make sure that you accept offers as soon as they are sent!
Code of Conduct
Users have to be respectful and polite to each other at any time. Any spam, harassment, staff impersonating, website advertisement is forbidden and may result in website/chat restrictions. We also reserve the right to keep the items and block any user's account for scam attempt, bug exploit, including the items that were used by price abusing.
Limitation on Time to File Claims
Any cause of action or claim you may have arising out of or relating to these terms of use or the website must be commenced within one (1) year after the cause of action accrues, otherwise, such cause of action or claim is permanently barred.
Content
The content of the pages of this website is for your general information and use only. It is subject to change without notice. This website contains material which is owned by us. This material includes, but is not limited to, the design, layout, look, appearance and graphics. Reproduction is prohibited other than in accordance with the copyright.
Affiliation
TF2Easy.com is in no way affiliated with Valve Corporation, Team Fortress 2 or any other trademarks of the Valve Corporation.
Last updated: 29/10/2020
Contact email: [email protected]
How does it work?
Players get awarded with the items shown below at the end of the event. (TOP-10)
The event is biweekly (every 2 weeks), the countdown above shows how much time is left until the current event ends.
For every 0.01$ you play with you get 1 ticket. Tickets are only granted if there were at least 3.5% site commission taken out of the the game you deposited in. (High Jackpot & Coinflip)
For Upgrader, all Upgrades give you 1 ticket per 0.01$
Steamrep/backpack.tf scammers will not receive their prize because we cannot trade with them
WARNING!
If we catch you teaming or using Alt Accounts, you will get disqualifed.
Are you sure?
Pressing "Yes" will lock your account for 24 hours and you will not be able to access the website.

SCAM ALERT!
First, Congratulations on your win!
This is a warning message about a scam site harassing our users.
You may receive a trade offer from them offering you to try their website.
BEWARE THAT THE WEBSITE BEING ADVERTISED IS NOT PROVABLY FAIR AND IT WILL SCAM YOU.
They keep changing their name, so this is an example of how these scam trade offers may look like:
If you ever get an offer like this, make sure to block & report their bot.
(This message won't be shown again.)
Choose one of the supported games below
Please note:
You need to wager at least 60% of the coins before you can use them in the market.
History
Inventory value:
0.00
Min.
0.30
Mann Co. Supply Crate Key
2.80
Refined Metal
0.04
Please note: You need to wager at least 60% of the coins before you can use them in the market.